Blue and Green
Infrastructure
Over the years, WenHong has developed a strong technical capabilities and process knowledge of the plastic technology and innovation
WenHong Plastic Industries Sdn Bhd is founded in 1995. With strategic alliance with Taiplastik Machinery Co Ltd, a well established machine and equipment manufacturer in Taiwan. Its advanced cross-technology from Taiwan and Japan has extensively taken our company to a greater height
Over the years, WenHong has developed a strong technical capabilities and process knowledge of the plastic technology and innovation that enables WenHong to develop a wide spectrum of plastic products. It ranges from construction/ building materials, transportation, vehicle parts, household product, machinery components, pre-form and accessories and plantation products to meet our customers diverse needs.
Products​
Crafted with precision and utmost care, this product embodies the pinnacle of quality and functionality.
Unleashing the Art of Manufacturing for a Sustainable Tomorrow
Crafting a Sustainable Future: Precision Meets Passion at Wenhong Plastic Industries Sdn Bhd, Together, we innovate, excel, and shape a world of brilliance.
Certifications
Our certifications serve as a mark of quality, demonstrating that our products and services meet or exceed internationally recognized benchmarks.
Complete process of installation of MOVA Manhole & Inspection Chamber
Site video of installation of MOVA On-site Detention Stormwater.
Our Latest Brochure
Download our catalogu/brochure for more information on our products & services
MOVA Stormwater Modular OSD Tank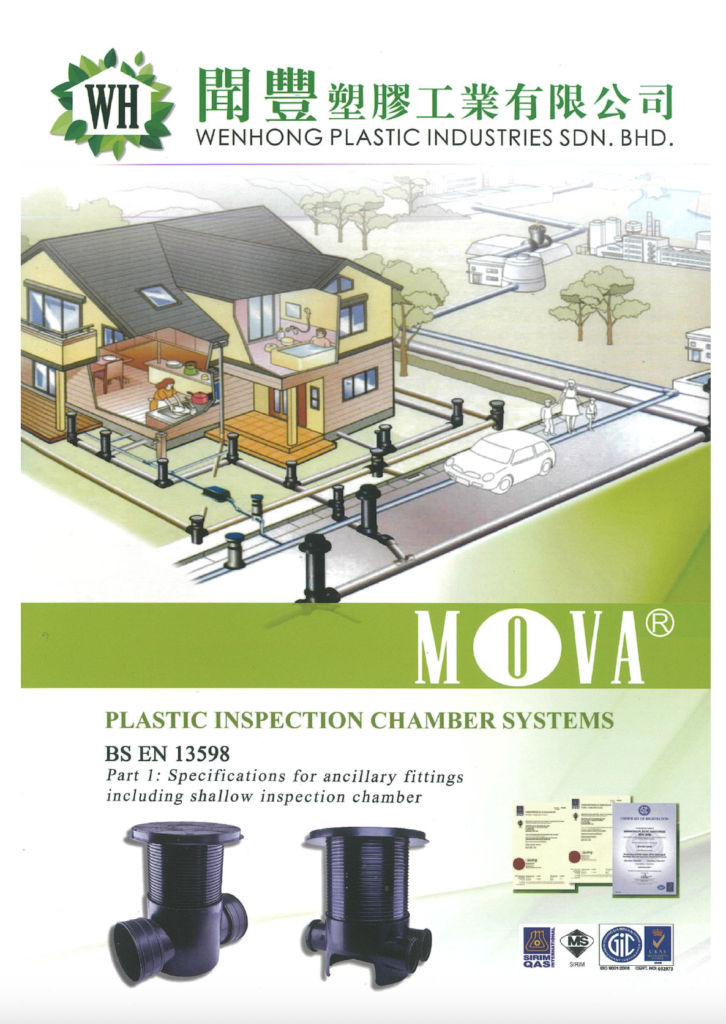 MOVA Manhole Inspection Chamber
SkyLight UPVC Rain Gutter